Maximo HSE: The Hidden Gem of Maximo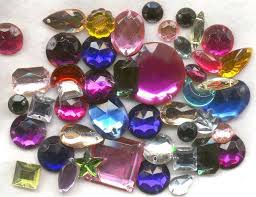 Maximo has traditionally been a very powerful maintenance management tool, born from the need to manage downtime and to create work orders against assets, capturing history of work done.
Fast forward to 2016. Competition has driven maintenance management far beyond the creation of work orders in response to failing equipment. In most industries, the analysis and ongoing improvement of maintenance effectiveness is just as important as the creation of the product or service in the first place.
In his third post in the series, Greg Hoile, VP of US Operations, Interloc Solutions, explains why Maximo HSE is truly the hidden gem of Maximo
Maximo HSE Provides Visibility into Optimization
Traditionally, when changes are made in core Maximo in response to an issue, there is little to relate any change back to the reason for the change itself. Maximo HSE changes this and clearly defines and manages all of those hidden data elements . Now every level of the organization clearly understands the changes and the effect on operations. This insight can be critical to your business processes. And as with the rest of Maximo, you can implement a small amount of Maximo HSE and phase an implementation to envelop and use more functionality over time.
Long-term Maximo implementations will benefit significantly from embracing the concepts contained with HSE. Consider this: Maximo HSE allows you to manage all aspects of your work -- without having to integrate with a myriad of other systems. Now all your data and processes are contained WITHIN Maximo. With HSE, everythisng is done under one roof, in one place, by the same people. The most critical items that are typically seen to be needed first are the management of change, which justifies and supports investment in the most important areas, and the management of permits, which are required for regulatory reasons.
An investment in Maximo HSE is an investment in the workforce. There is nothing more critical than safety, and HSE provides a significantly improved functional footprint for the management of risks, defects, solutions, changes, and process improvements which will help to ensure that safety is at the forefront of any maintenance strategy.
Next Steps?
Learn more about Interloc's mobile applications that provide support for the use of any HSE functionality.
About Greg Hoile
Greg is the VP of Professional Services at Interloc Solutions. Greg is a seasoned Maximo veteran with many years in the Rail & Transportation Industries.