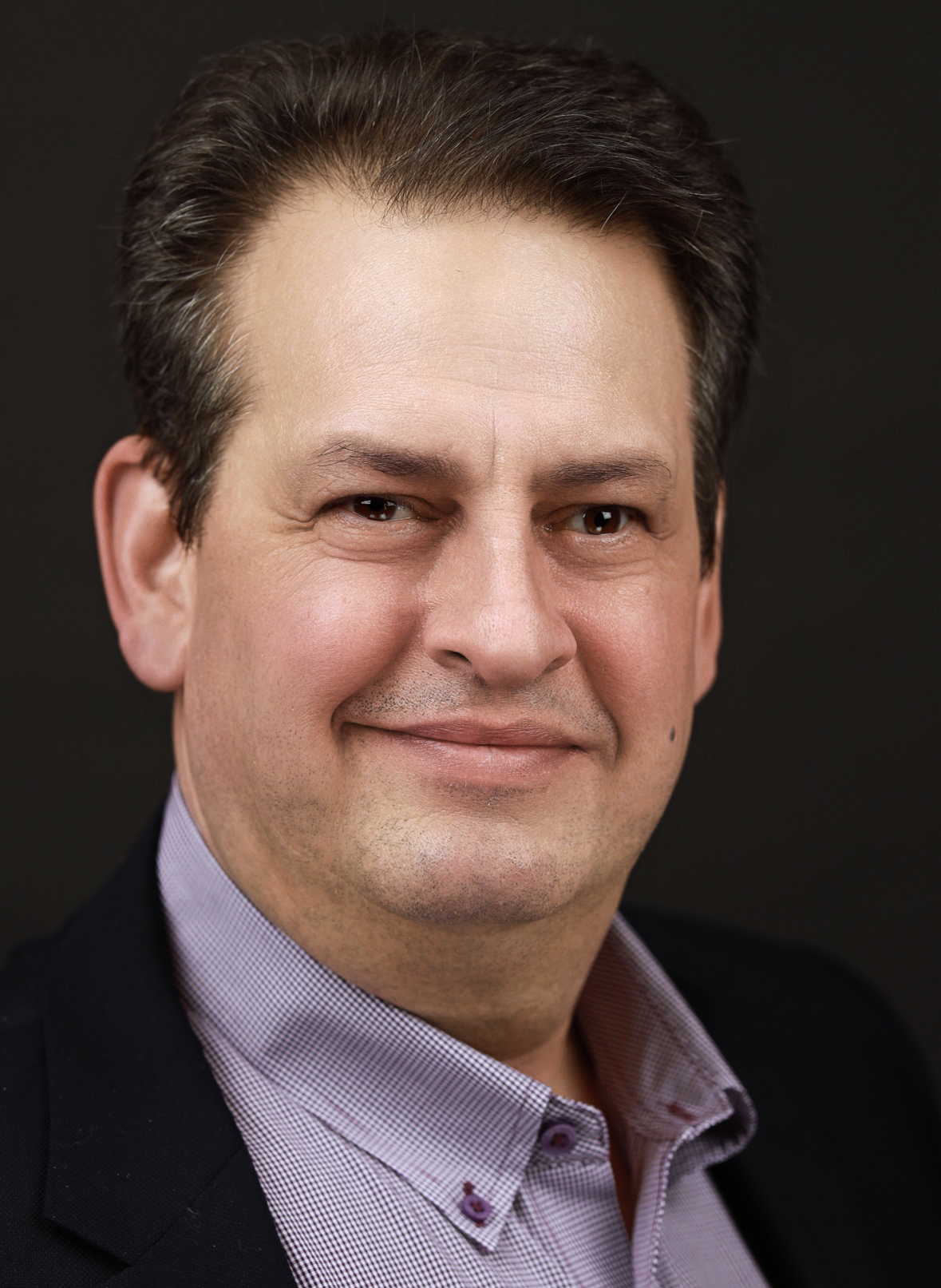 The IBM Control Desk (ICD) Top 10: Why Your IT Department Should Consider ICD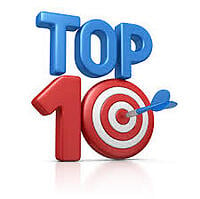 With the ever increasing demands placed on Information Tehnology (IT) departments, it's no wonder that they are constantly looking for innovative approaches to managing their environments, while at the same time providing "on-demand" services and accounting for assets and changes.
Pete Morell, one of Interloc's Senior Maximo Consultants, will take you through the top ten reasons your IT department should consider IBM Control Desk (ICD) and how ICD can help IT in this new "on-demand" world.
But first a step back....
What is ITSM?
Simply put, IT Service Management (ITSM) is a process-based practice intended to align the delivery of IT services with needs of the enterprise, emphasizing benefits to customers both internal and external to the organization.
ITSM involves a paradigm shift from managing IT as stacks of individual components to focusing on the delivery of end-to-end services to the needs of the users.
ITIL (Information Technology Infrastructure Library) is a globally recognized collection of best practices for information technology (IT) service management and is a cornerstone of ITSM.
What is ICD?
ICD is designed to address three ITSM main processes Service Management, Change and Configuration Management and IT Asset Management. Not surprising, ICD in Maximo has a core application to address each of these.
Service Management applications
Service Request
Incident
Problem
Service Catalog
Self Service Center
Change and Configuration Management Applications
Change
Configuration Items
IT Asset Management
Now that we have the basics, out of the way, let's take a look at the ICD Top Ten:
1. New Start Center
The new ICD Start Center is clean and configurable. It's got a "tile" look and feel and is configurable as Maximo, itself.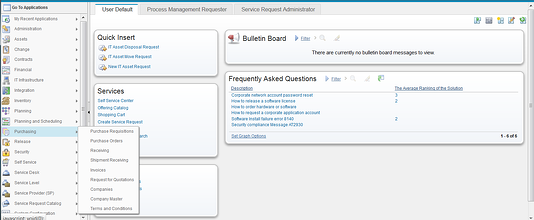 2. Enhanced Self Service Center
In today's fast-paced world, users want to find out the answers to their own questions. And with the ICD Enhanced Self Service Center, those answers have never been easier to find.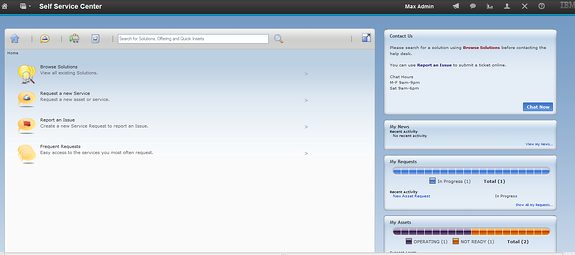 This new self service center allows users to seach for known solutions, request a defined service, report an Issue and order hardware and software through the Service Catalog. Some exciting new features include:
Live chat support
News pod
Request status pod
"My assets" pod
3. Service Catalog with an Enterprise Apps Store
Another new feature of ICD 7.5 is an internal Enterprise Apps Store that lets users to choose applications they prefer -- the introduction into Software On-Demand. The internal Enterprise App Store comes with Integrated License Management, Automated Deployment and Cost Accounting and Chargeback.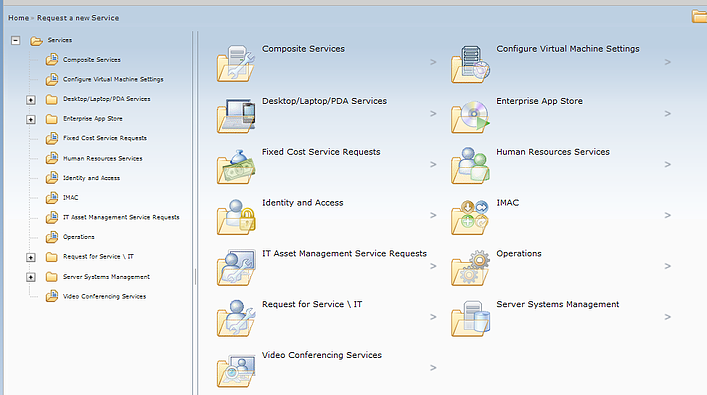 4. Visual Status
New for ICD 7.5.1 is the Visual Status feature. It shows the help desk agent where the ticket status is so that the agent can quickly understand the status of a ticket and perform action on it.

5. New Mapping Feature
This feature provides a visual representation of where the assets are. Why is this cool?
IT users of ICD can view a map of where the request or incident is located.
Multiple events, incidents, problems, changes, assets and configuration item (CI's) are available on the map, as well as advanced search and filter capability for map overlays.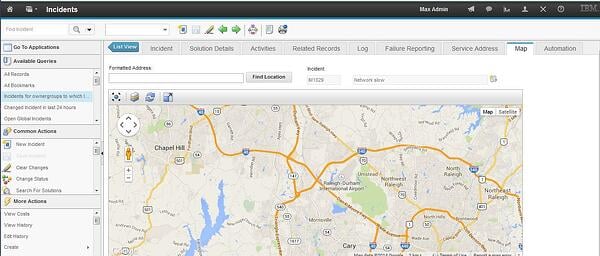 6. ICD 7.5.1 has gone mobile!
Mobility is a necessary priority. With more than 1B Smart Devices sold in 2013, shouldn't your IT team be mobile? Interloc can help take ICD's capabilities mobile on Android as well as Apple-based smart phones.
7. Change Management with Process Map
From within the Change application, you can clearly see the new process map and how it shows the IT support staff where in the process the change is currently.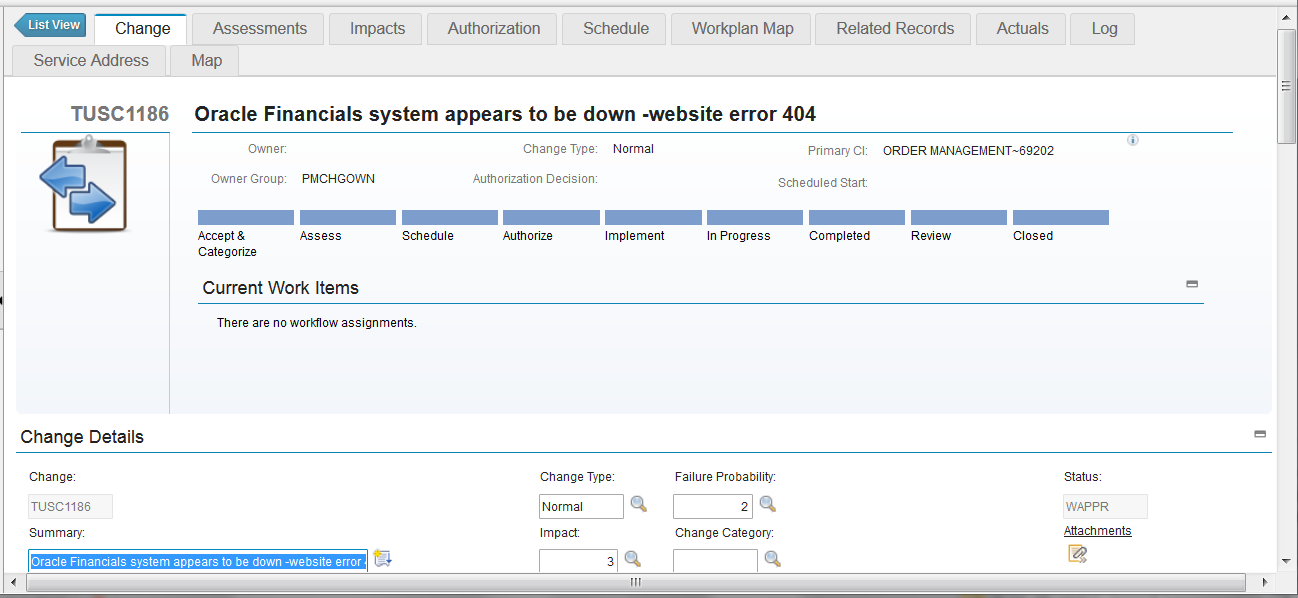 8. Configuration Management with Configuration Item (CI) business service view
This feature of ICD 7.5.1 has a CI topology viewer that can show CI's as a business service. Why is this important? It allows users access to the individual components that make up a business service and allows for impact analysis before changes are made.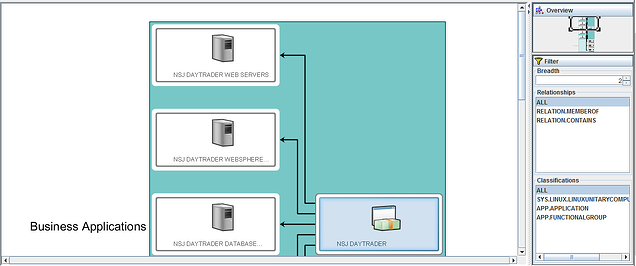 9. IT Asset Management
The new features of the Asset Management for IT applications have many data attributes to all relevant data, which allows for the promotion of Assets to CI's.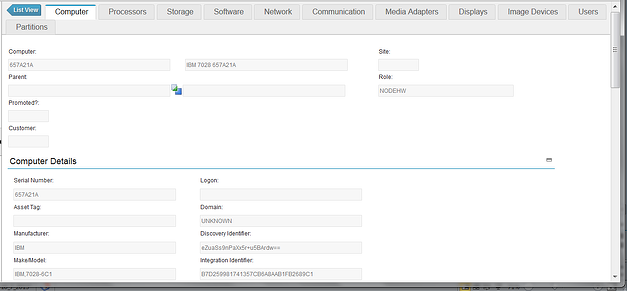 10. Advanced Workflow
ICD 7.5.1 comes with advanced work flow out of the box that your organization can implement the solution to support the correct processes right way- The advanced workflow can easily be configured to fit exactly the way the organization needs it to work.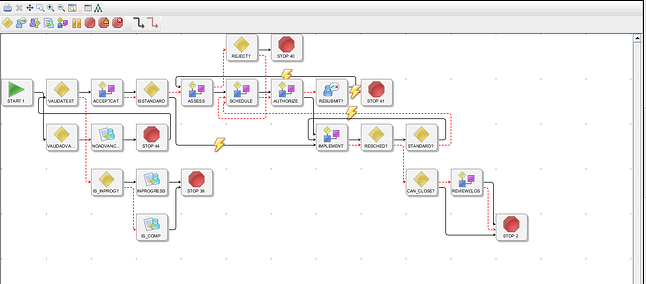 And there you have the ICD Top 10 (according to Interloc). Interested in learning more about ICD and why ICD is a smart addition to you Maximo implementation, we invite you to download our ICD Data Sheet to learn more about why IBM Maximo users should consider IBM Control Desk.
About Scott Peluso
Scott Peluso is Vice President, Customer Support & Cloud Services for Interloc. With a focus on client success, he oversees Product Support, Managed Services, and Hosting operations to Interloc's clients. Scott also leads Interloc's cloud infrastructure, internal IT services, and product Marketing. Scott has worked with Maximo Asset Management for over 27 years, first starting as a Maximo Systems Support analyst at PSDI. Throughout his career, Scott has supported thousands of clients implementing Maximo. Prior to joining Interloc, Scott was the Business Unit Executive for IBM's Internet of Things division leading all Support delivery for the Maximo, Rational, and TRIRIGA portfolios.