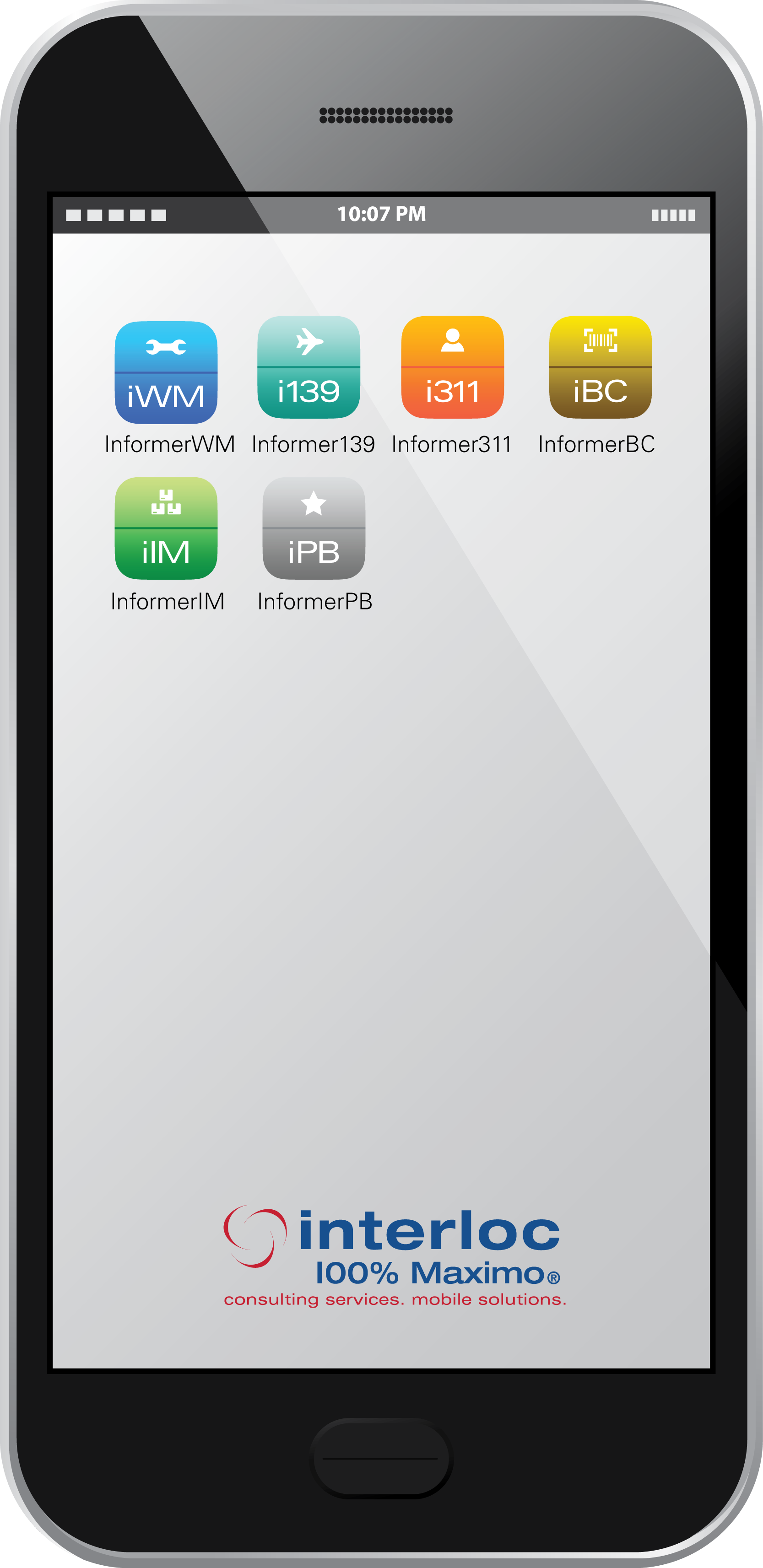 You've asked, and we've answered. The first of the Interloc Mobile Informer Apps are now available in the Apple App Store -- for free!
Download these apps today and get on the fast path for making your Maximo mobile. Apps available today include:
InformerWM
is a role-based Work Management mobile app that simplifies work management. No longer do field workers need to know or log onto Maximo. InformerWM provides easy to use, easy to navigate screens that enable field workers to gain back productivity.
InformerBC
is a role-based Bin Counting mobile app that makes Inventory Counting fast and easy. InformerBC provides a simple way to get accurate and real-time counts, helping you to manage costs.