Mike Watson, President & CEO
LinkedIn
Email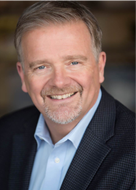 Mike Watson is President and CEO of Interloc Solutions. Mike founded Interloc to focus exclusively on providing solutions to meet the needs of the Maximo Enterprise Asset Management community. His vision and strategic direction have resulted in Interloc being internationally recognized as a premier provider of Maximo services and mobile solutions. Interloc's success is based on Mike's guiding principle that the company must provide Maximo solutions that are driven to the customer's business needs. Accordingly, Interloc ensures its consultants are expert Maximo technicians and also have in-depth understanding of the business being supported.
Recognizing the importance of innovation and envisioning that customers' business solutions would evolve to effective use of mobile devices, Mike commissioned Interloc's technical group to develop Maximo Informer, the multiple award winning and highly recommended mobile solution for Maximo being used with great success by Interloc's customers. Prior to starting Interloc, Mike was a founder of a very successful California based IT management consulting company. Earlier in his career Mike was a technology consultant in Europe.
Jason VenHuizen, Executive Vice President, Products & Technology
LinkedIn
Email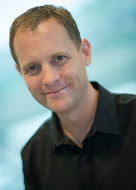 Jason VenHuizen is responsible for providing technical and product leadership for Interloc's Technical Services and Product Development Divisions. His mission is to foster technology and product innovation with a customer focused delivery. Jason oversees the teams that are responsible for technical implementations and product development, including complex integrations and custom Maximo applications. Jason is also responsible for providing guidance and fostering innovation for Interloc's Mobile Informer platform and family of applications.

Jason is a certified Maximo consultant with demonstrated client focus, project performance and successful implementation capabilities in a variety of industries. Jason is a Maximo veteran, with more than 15 years experience, starting with PSDI in 2000.
Gretchen Gallagher, Executive Vice President, Business Development & Marketing
LinkedIn
Email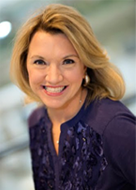 Gretchen Gallagher is responsible for setting strategy and bringing vision to the Business Development and Marketing Division within Interloc. Gretchen is responsible for overseeing Interloc's client and vendor relationships by delivering client value and business growth. Gretchen currently manages Business Development, Recruiting and Marketing.

With over 22 years of enterprise software and consulting services experience, Gretchen brings to Interloc a unique blend of large and small company experience as well as excellent business acumen.
Joe Mendoza, Vice President, Technical Services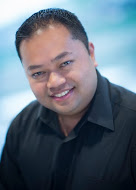 Joe Mendoza has been working in enterprise asset management, specifically IBM Maximo, for over 13 years. During this time, Joe has been an integral part of the successful completion of dozens of projects / implementation, acting in key project roles from technical to functional to project management. Joe holds Maximo certifications in the areas of advisor, deployment and advanced deployment. Joe is passionate about working hands-on with his technical team to find the best solutions that help clients realize their goals and objectives.
Brad Knowles, Vice President, Professional Services Canada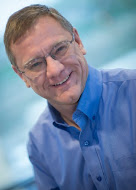 Brad Knowles has been managing software implementations for over 30 years with the last 20 years focusing on Asset Management. Managing user support, application development and projects throughout this time, Brad provides a strong leadership and management focus to the Professional Services team. As a certified Maximo deployment professional, Brad builds long-term relationships with Interloc customers, providing additional value to customer engagements.
Greg Hoile, Vice President, Professional Services United States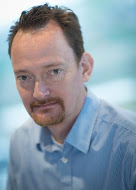 Greg has developed EAM and Maximo solutions and managed Maximo projects for over 20 years starting at London Underground in the UK, then engineered solutions for multiple clients across many industries for 7 years while at PSDI and MRO, continued with an enterprise-wide implementation at Southern Company with IBM, and is now continuing strategic rail industry implementations at Amtrak and NYCT. He is primarily responsible for the delivery and management of strategic Maximo projects, managing and organizing Interloc's growing US-based professional services and consulting staff, and ensuring that projects are implemented with Interloc's core values of trusted quality and reliability.
Kristi Ledenbach, Vice President, Project Delivery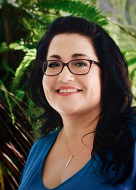 Kristi Ledenbach is Vice President, Project Delivery for Interloc. She is in charge of managing all functional consultants, project oversight, and key client implementation and account management. Kristi is a member of WIRAM (Women in Reliability and Asset Management) and a Certified Reliability Leader. Joining the Interloc team in 2009, her roles have included Engagement Manager, Project Manager, and functional team member.

Kristi has worked with IBM Maximo for over 15 years across multiple clients and industries including pharma, food manufacturing, oil and gas, rail, transportation, airport, and aerospace. Prior to her consulting responsibilities and roles, Kristi was a Ground Support engineer at the Kennedy Space Center and a professor of Aerospace Engineering. Kristi holds both a Bachelor's degree and a Master's degree in Aerospace Engineering.