Come Play in Interloc's MAS 8 (Manage) Sandbox!
Summer has always been a great time to get out and explore or find time to focus on potential improvements. This Summer, why not do both with Interloc Solutions?
Interloc is excited to provide our current and prospective friends, clients, and partners, the opportunity to be among the first to explore the latest and greatest innovation from the market leader in Enterprise Asset Management, Maximo Application Suite (MAS): Manage 8.7, in our fully functional Manage 8.7 hosted sandbox demo environment.
Come find out what's new in the latest offering from IBM's award-winning suite of industry-leading Enterprise Asset Management software and see how it can benefit your organization!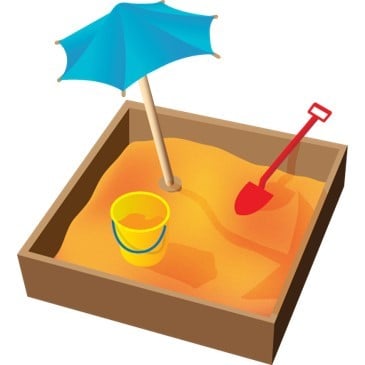 As part of your MAS Manage demo experience, you'll receive your own MAS credentials and be allotted a full week! to examine and familiarize yourself with MAS: Manage 8.7 at your own pace, to drive around and see what your organization can expect from Maximo's next progression.
How to get involved?
It's EASY! Just sign up and we will schedule a short 30 min kick-off to cover the basic navigation and get your credentials ready; then, you are off on your own to explore the applications and new features.
What will you see?
There's a world of performance optimization possibilities within MAS, and a lot to see and explore, some new, some familiar. Here's what you can expect when you decide to hop in the sandbox.
Login to MAS
Unlock the future of Enterprise Asset Management! Just enter your provided password and credentials and the next evolution in Maximo's market-leading technology is at your fingertips.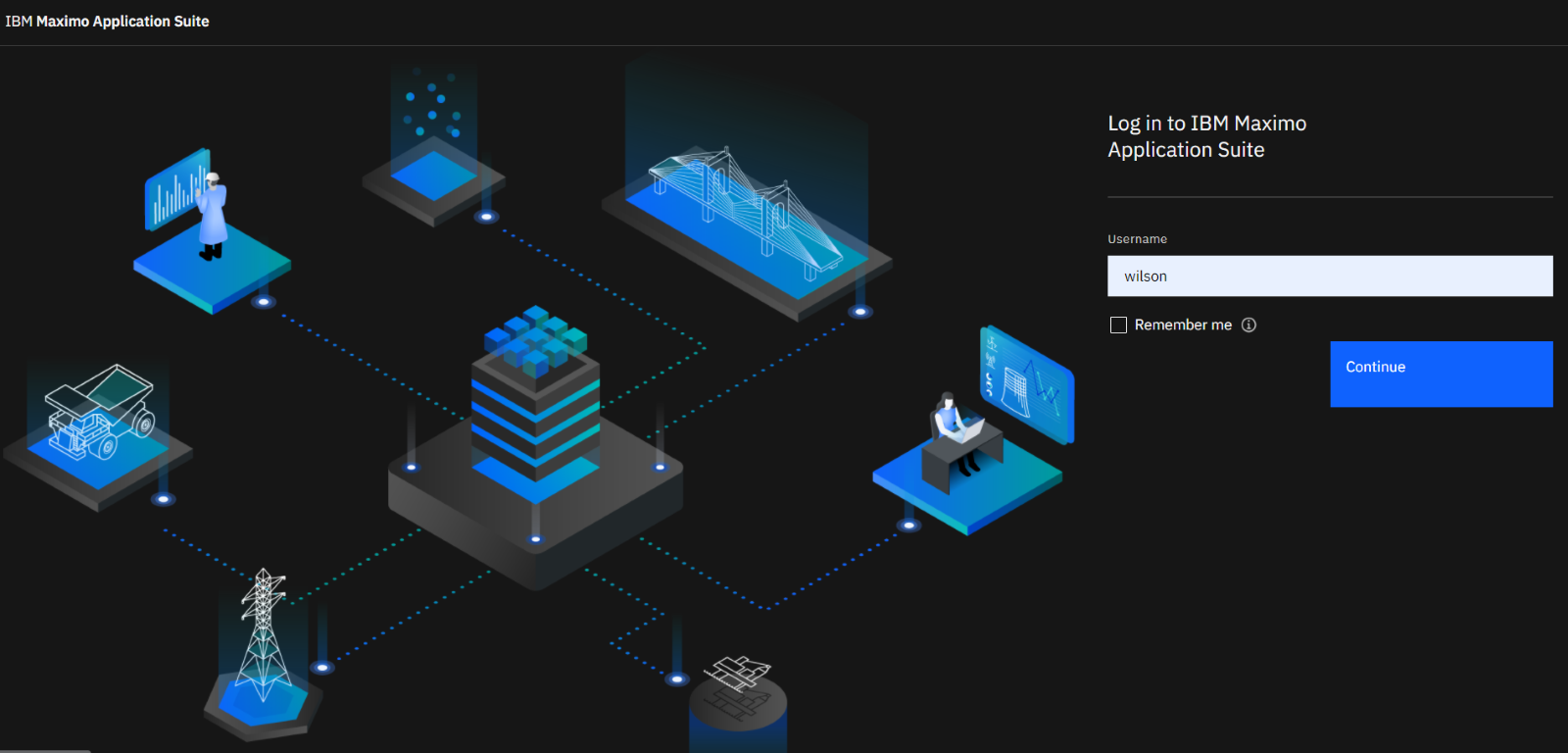 MAS Landing Page
With your credentials, you'll have access to Interloc's MAS: Manage 8.7 Demo environment. However, the landing page provides a preview of the applications available within the Application Suite as a whole and the ease with which users can navigate between applications in a single, integrated, cloud-based platform. While Interloc's providing a chance to try out the heart and soul of the Application Suite, Manage, the landing page illustrates how simply your organization can augment Manage through IBM's roster of AI and IoT applications.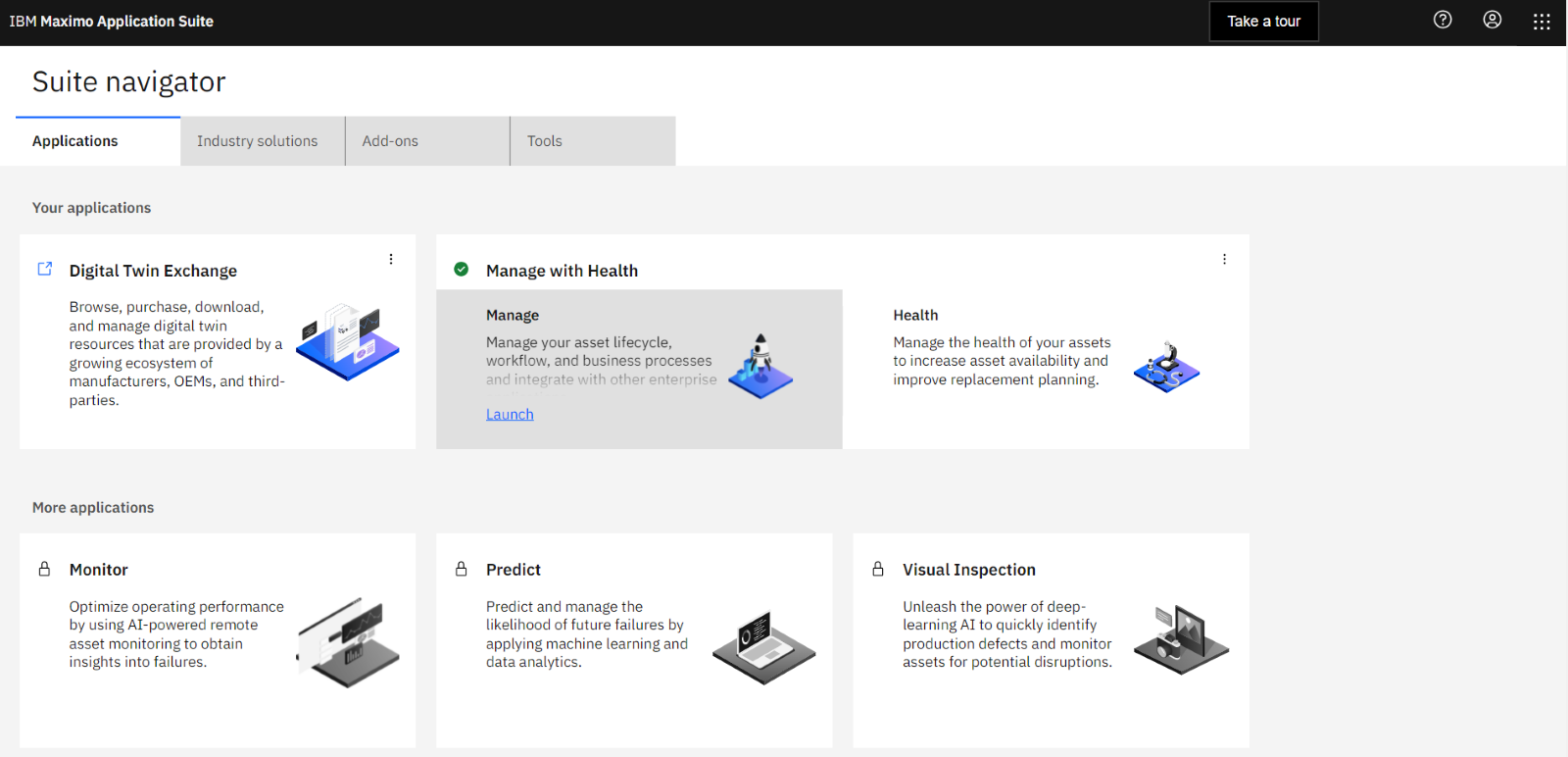 Manage Home Page – Start Centers
For current Maximo users, the Manage 8.7 home page and the user-friendly and functional Start Centers should look quite familiar.
New UI Features
There is a new Icon called the App Switcher, which allows a user to switch between the Maximo Application Suite applications like Health, Monitor, or Predict provided the user is authorized to access those applications. Also note: the log out icon is gone, users will need to click on their user profile icon to gain access to the logout feature.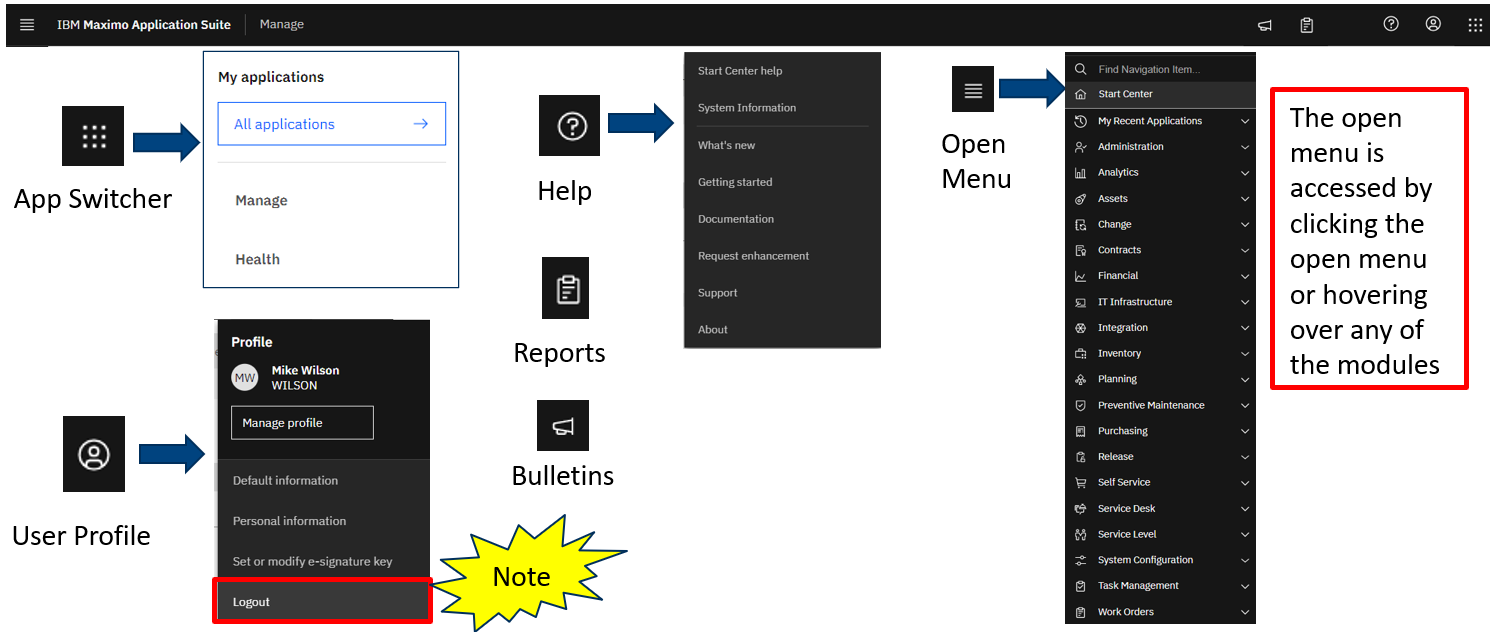 And the biggest change users will notice is the familiar check boxes have been replaced with a toggle. Green means it is checked, grey means it is unchecked, and white indicates it is read only. Also note the application controls are now on the upper right-hand side of the screen.
New UI Features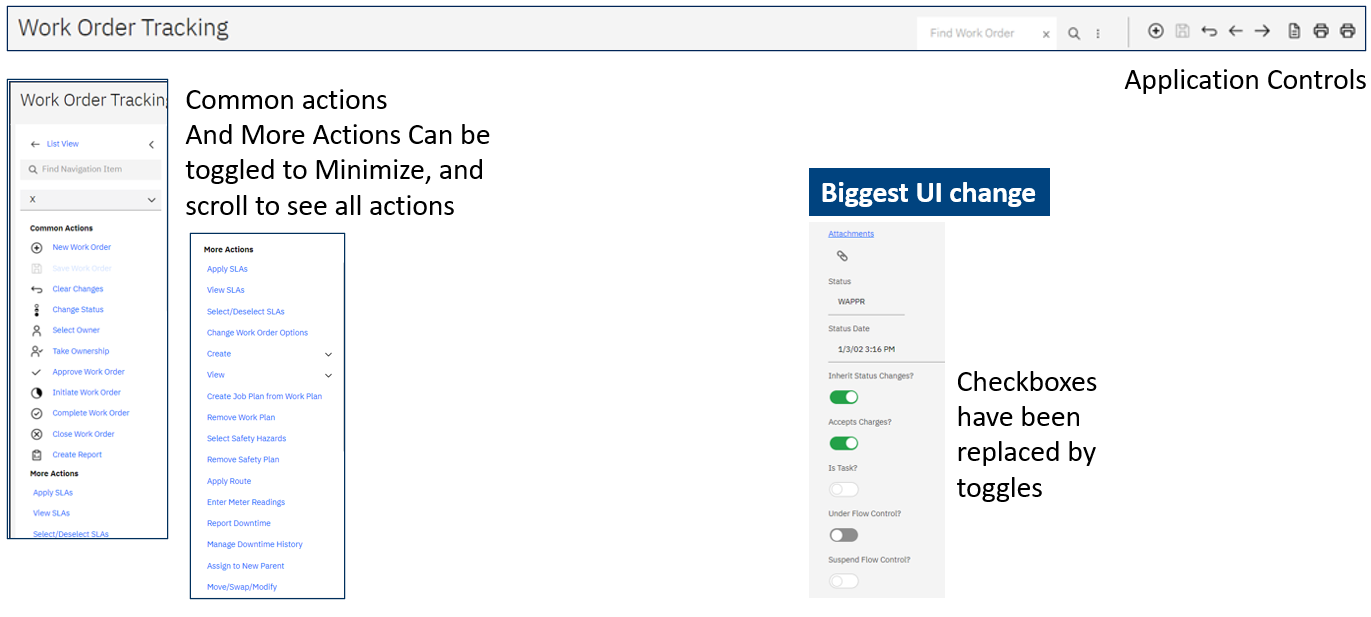 Manage Applications
Change is exciting and, in the rapidly evolving field of EAM, necessary, but it can also be scary. Occasionally, if it's perceived as too much too soon, workforces can be reticent to change to the detriment of the organizations. That's not the case with MAS Manage 8.7. While the Application Suite enables reliability-centered, progressive capabilities to extend asset lifecycles and reduce cost, MAS: Manage, in its current iteration, for the most part, offers the same proven functionality currently utilized in Maximo v.7.6.1.2.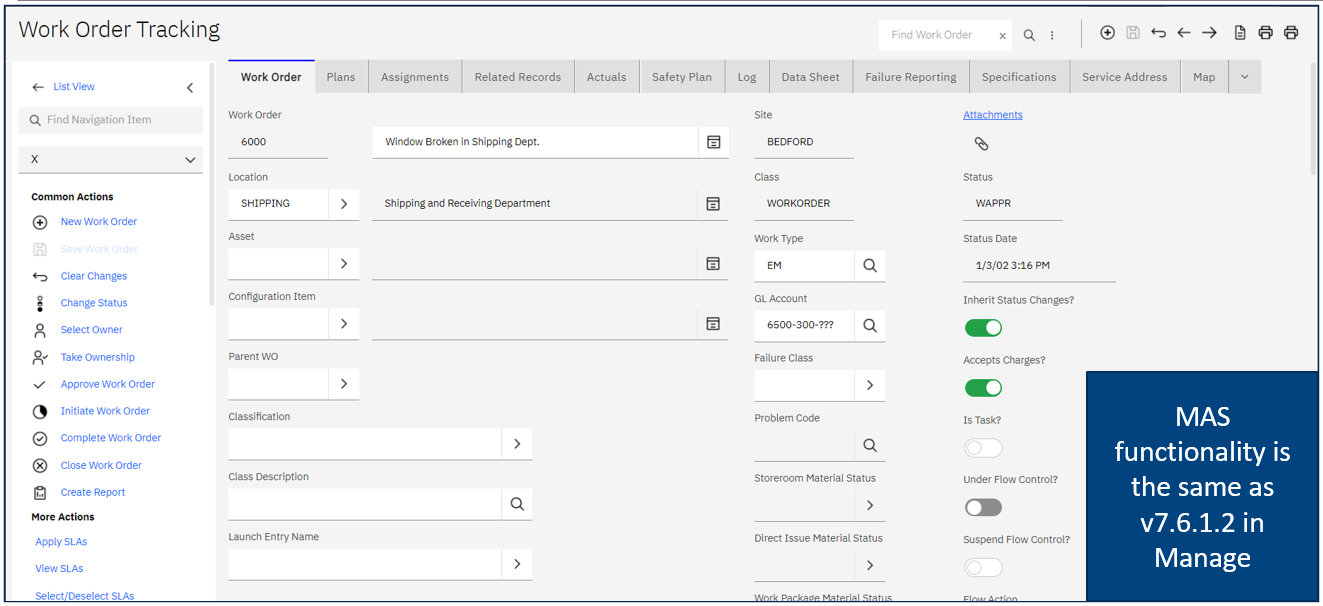 What to do when you're done?
Once you've wrapped-up your week-long test drive in the sandbox, Interloc will provide a brief questionnaire to glean your general impressions of the MAS environment—i.e., what stood out, what could improve, etc.— to refine our offerings as we prepare for the next evolution in Enterprise Asset Management together.
To take advantage of this opportunity and register to explore Interloc's MAS demo environment or for more information regarding Interloc's MAS consulting services, please reach out to our Solution Architect, Jay Mashburn, at jmashburn@Interlocsolutions.com.
So, this Summer, take some time to explore the future of EAM and see how it can help your organization. Take a tour of the new MAS (Manage 8.7) sandbox!