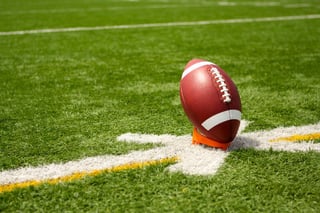 If you are like me, the beginning of September marks a special time of year. After all, the nights start to cool down, you can start using those magic words (kick-off!), and it's time to register for all the upcoming fall Maximo User Groups!
From Utilities to Oil & Gas and Calgary to Florida -- there is sure to be a user group that meets your needs and region. Just some of the Maximo User Groups that Interloc is pleased to be a part of include.
CanMUG - Calgary
Taking place September 9 - 10, CanMUG is the Canada-wide community of like-minded Maximo users and professionals engaged in helping each other find new and better ways to solve problems and achieve business goals. CanMUG members depend on Maximo solutions to manage business-critical processes.
Interloc Canada will be well represented with Brad Knowles, our VP of Canadian Operations.
MUWG - San Antonio
Taking place September 21- 24 in beautiful San Antonio, MUWG is always a well-attended event. Whether you are looking to implement Maximo, upgrade Maximo, learn about the latest technologies, or simply network, MUWG is the place to be. Representing over 145 utility companies, counties and cities throughout the U.S., Canada, China, South Africa, Pakistan, Japan, and the Caribbean, MUWG members enjoy the opportunity to exchange information related to Maximo.
Don't miss out on the general session, where Interloc's client, DOD, will be presenting on knocking down inventory challenges with mobility solutions.
Airport MUG - Boston
Following on the heels of MUWG, on September 24 & 25, is the Airport MUG, hosted by MassPort and taking place at Boston Logan Airport. Always a fabulous event, the Airport MUG will showcase a wealth of informational presentations from AMUG members, workshops, networking opportunities and more.
Do not miss Interloc's session on Thursday, September 24 where we will unveil something special specifically for the airport industry.
TRIMax - Maryland
Focused on the Federal Community, TRIMax 2015 is taking place October 5 & 6. Attendees can expect to hear strategies to connect to the Internet of Things, IBM Maximo and TRIRIGA product updates and roadmaps. From world-class presentations to panels about how organizations are improving their property, facilities, asset, and work management across various organizations, TRIMax is an event you won't want to miss.
Interloc is pleased to sponsor this event and even more pleased that our client from Leidos/DHS will be speaking about their mobile solution and how it solved their multi-factor quandary.
GOMaximo - Houston
The end of the week, October 7 - 8, Interloc will be heading back to Texas to participate in the GOMaximo User Group. If you are in the Gas, Oil & Petrochemical industry this group provides the opportunity for you to exchange information, methods and experiences.
Interloc is pleased to not only sponsor this show, but also to provide in-depth training on Management of Change (MOC) on Thursday, October 7. Be sure to sign up for this session to learn why understanding MOC is critical for Oil & Gas professionals.
MaximoWorld 2015
Yes, you heard me right... MaximoWorld! Co-located with IMC 2015, MaximoWorld 2015 will be held in Bonita Springs, Florida the week of December 7. Sponsored by ReliabilityWeb and supported by IBM, MaximoWorld will be 5 days of intensive workshops, presentations, and networking. Whatever your challenge, MaximoWorld keeps you at the cutting edge. It's the industry's top choice for innovative strategies, software, technology and education.
Interloc is pleased to be able to support this inaugural event!
Need more information on any of these events? Contact us at Interloc!