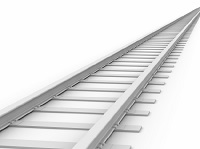 In October 2013, Amtrak went live with their upgrade from Maximo 7.1.1.5 to Maximo 7.5.0.4. The Maximo Upgrade project lasted six months. Interloc Solutions was pleased to play a key role in the Maximo upgrade project, which was tasked with achieving the following business objectives:
Upgrade Maximo, WebSphere and the BIRT reporting engine to the current release, from one major and nine minor releases behind.
Upgrade the Oracle database platform to the version supported by Maximo 7.5 and by Amtrak IT infrastructure management.
Reduce ongoing maintenance costs and complexity by providing an updated code base.
Provide a platform for standardization to core functionality with the new capabilities in Maximo 7.5.0.4.
Enable support for other areas of the Amtrak business by adding multiple industry and add-on solutions to the implementation.
Maintain lockstep upgrades with the SAP ERP system which was upgraded at the same time.
Include a release of an updated mobile platform to make the mobile solutions more functional and reliable.
Roll out the system to a completely new set of production application servers, on an updated operating system.
With such a large and complex project involving many departments and organizations, there are always some key challenges, lessons learned, and takeaways to share.
Managing change and all affected components of Maximo upgrade
Challenge: The large number of items that were being touched during the upgrade and their inherent complexity required very detailed planning and management to dovetail into an achievable implementation plan, and then to execute it.
Takeaway: Give enough time and authority to project management and the project manager to drive the work accordingly.
Challenge: Communication and change management areas are key parts of the project that must not be underestimated.
Takeaway: Representatives of all related areas need to be fully involved at every opportunity, or the upgrade and rollout will not be successful.
Managing integration with Maximo and partner system coordination
Challenge: There are 26 integrations to SAP at Amtrak, and each needed to be reviewed for potential impact.
Takeaway: Perform an up-front review, which will be an essential part to forecasting the total effort.
Challenge: The IBM SAP adapter was used as the basis for many integrations. Updates needed to occur on both the Maximo side, and also the SAP side of the integrations. The SAP updates were due to earlier customizations that had to be done to fulfill Amtrak's business processes.
Takeaway: Include the SAP team as a dedicated part of the Maximo upgrade team.
Technical complexity of Maximo Upgrade
Challenge: Many Maximo industry solutions and add-ons were installed or upgraded. Few implementations have such a complex functional and technical footprint, requiring all items to work together seamlessly. Included in the product were:
Maximo for Utilities
Maximo for Transportation
Maximo Asset Configuration Manager (ACM)
Maximo Scheduler
Maximo Calibration
Maximo Linear
TRM Rules Manager
Takeaway: Allocate ample time to ensure that your combination of solutions is fully tested and is operational.
Challenge: Due to the regulatory environment that Amtrak operates within, many customizations have been developed over the past 7 years of the system's productive life. Most have been developed for an individual need rather than on a holistic or strategic basis due to the pressures of the business need at the time. All needed to be re-extended to work with the additional industry and add-on solutions that were implemented on top of Maximo 7.5.
Takeaway: Dedicate expert functional and technical resources to fully learn the impact of any change to all areas of the system.
Testing, defects and system management before Maximo go-live
Challenge: Over 700 existing test scripts were identified for full system regression testing. Time has to be allocated to the testing stage to ensure proper function, and authority rests with the QA Manager to pass or fail the system.
Takeaway: Allocate sufficient time for testing and construct a test plan allowing for full QA testing and defect resolution (in this case 8 weeks).
Challenge: The development and rollout of defects and the associated system deployments needed to function without an issue to maintain the necessary pace.
Takeaway: Implement a regimented system management structure to ensure that the system build is always 100% controlled. Use a defect management system to keep proper track of defects and their resolutions.
Successful Maximo Go-Live at Amtrak
Amtrak's system went live on Sunday 10/27. No issues preventing operational work have been seen to date and users can continue as previously. Interloc was pleased to provide key roles to the Enterprise Asset Management team including the Project Manager, Technical Lead, Maximo Developers (2), BIRT Reports Developer, and Maximo System Administrator. Interloc's resources were instrumental in planning and guiding the upgrade through its phases, managing the project's finances and reporting status updates to senior Amtrak management.
Get additional Maximo upgrade guidance by listening to the replay of the recent Interloc-TUC Webcast, Best Practice Guidance when Upgrading to Maximo 7.5.