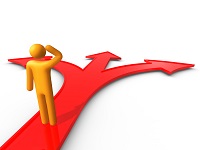 With every IBM Maximo implementation, decisions are made that affect your business processes. And because IBM Maximo is such a flexible and open tool, oftentimes there are multiple ways to do a particular task.
Before making decisions, you must:
Figure out your goals
Determine an approach that allows you to achieve your goals and achieve meaningful data
Take, for example, the question of tracking time. Consider this:
If I have 5 Maximo Work Orders to do in the same remote location, and I wanted to track travel time (say 2 hours to get to site), what's the best method for tracking this time in Maximo?
This seems like a simple enough question, doesn't it? But, let's look at two different scenarios for handling this situation and the rationale behind implementing each.
Separating Asset Costs in Maximo
One of the primary purposes for implementing a system like Maximo is to facilitate intelligent decision making in the future to determine total cost of ownership (TCO) for the Asset.
For example, you have 2 assets in your system. Both are the same thing, in terms of form, fit and function. One is located right next door to the maintenance facility; one is located 20 miles away. If you include travel costs into the TCO for those 2 assets, one will look less expensive to own and operate than the other. From an accounting perspective, this is correct. From an operational and asset management perspective, this is incorrect. Furthermore, running a report in the future to compare the asset's performance provides skewed data. One asset has been tagged with x travel costs; the other may be tagged with 5x, making it appear to be a superior performer. This renders the cost and performance data collected on the nearly meaningless.
Another way of considering TCO is the question , "Is it the asset's fault?"
Is it the asset's fault that it is located far away from the shop?

No. Therefore that cost should not hit the asset's TCO.

Is it the asset's fault that it was located in an area where there was a flood, and it was damaged? No. Again, you don't want that included in the TCO.

Is it the asset's fault that management decided to paint all their buses blue? No. Do not include in TCO.
Any of those types of costs are not indicators of the asset's performance, and thus should not be included in the accumulation of costs that will at some point be used to evaluate the asset's performance -- they will only skew the results of analysis.

For more, please download Interloc's Labor Reporting and TimeKeeping paper or continue reading below.
Charging Travel Time to the Maximo Work Order
Another perspective on handling travel time is to actually charge it to the Work Order.
Not charging travel time to the actual work order can limit the ability to analyze maintenance costs and performance because there is no granularity to what drove the travel costs. You can only drill down to the level of detail of the data in the system.
Take, for example, a large school district that has central locations where maintenance supplies are kept and technicians are dispatched across the county. The vast majority of the work is within 30 minutes of a central location. However, they have a lot of dispatches, so they have a lot of travel time.
If they choose to use a blanket work order for each location, they would need about hundreds of blanket work orders -- one for each school. Using that blanket work order, you would know how much travel time and costs went to each location but you would have no idea why they went to a particular school. Was it for a different asset every time or did they have say a bad heat pump that required multiple dispatches during the year?
Moreover, if a technician was dispatched, got to the school and then had to return for parts, perhaps you would want to see if that was happening more for heat pumps versus toilets versus fire protection.
If you added the travel time to the actual work order now you can track that right down to the asset level. So now you know why they went to the school. (In the case of a dispatch for multiple work orders, you could make a parent for the actual work orders and charge travel to that.)
The key to this method is you can then create a report to look at costs including the charged travel and using a parameter on the report to show costs excluding the travel costs. You can also report down to the asset level how many times a dispatch was made for that asset and how much it costs.
In the case of the parent work order for multiple dispatches you could report the travel costs prorated on the percentage of each work orders labor costs across the total for all children.
A good maintenance organization is data driven and is looking to maintain assets not just fix them.
IBM Maximo is Flexible
So where does that leave you?
Remember IBM Maximo is an incredibly flexible system and provides an almost unlimited means of configurability. From the example above, you can see that the planning decisions can have deep implications for your business. It's important to decide up front what the goals of your system are. Once you decide on these goals, employ very careful strategies so that they can be achieved. Choose methods that make the most sense for your business – taking the end results into account.
Need help in determining the right path?