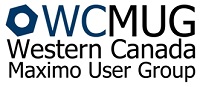 Interloc is pleased to once again be a Gold Sponsor of the Western Canada Maximo User Group (WCMUG), meeting June 4, 2013 at Heritage Park in Calgary, Alberta, Canada. For more than a decade, the WCMUG has helped users connect in Western Canada and provided a forum to exchange Maximo ideas and knowledge.
With more than 120 users anticipated at the meeting, there will be ample opportunity for you to meet, network and learn with your fellow Maximo users. If you are based in or around the Calgary area, I highly encourage you to attend this event.
Interloc invites you to stop by our booth during vendor night, where we'll be demoing our award winning mobile products -- the Interloc Mailer and the Interloc Mobile Informer for Maximo. Both products are Ready for Tivoli and native to Maximo requiring no middleware. Find out how Mobile Informer is the smarter way to take Maximo mobile. Learn more about Mobile Informer here.
On June 5, Interloc is particularly pleased to be providing the training for the Workshop Option #1: Improving the usability of Maximo. Our own Daen Ashantiva will be providing hands on Maximo Training that will include:
Creating and Implementing Start Centers
Creating Adhoc Reports using Maximo's Query Based Reporting (QBR)
Using Maximo Scheduler to efficiently and effectively schedule work
As one of Interloc's senior Maximo consultants with more than a decade in the technology arena, Daen brings real world experience to the training. Sign up here.
We look forward to seeing you in Calgary!
Not going to Calgary, request your own demo of Mobile Informer by clicking below.