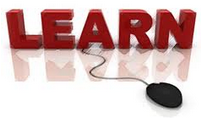 It seems like you can never get enough training on IBM Maximo. Whether you are upgrading to the latest Maximo version or integrating Maximo with another part of your business, wouldn't it be nice to go to a reliable source of Maximo training ... and at no cost?
While Interloc offers training for our clients as well as providing 24/7 Maximo support, sometimes you really just need a more generic question answered. To that end, we want to introduce you to the IBM Education Assistant,
The IBM Education Assistant is an online repository of training modules that IBM has created for IBM products, including IBM Maximo (part of the IBM Tivoli software suite of products). In it, you'll find a list of the products for which training materials are available, with links to each training topic. To give you an idea of the types of things you'll find, the topics listed under Maximo Asset Management v 7.5 are: System and application management, System installation and deployment, WebSphere, and Troubleshooting.
If you've got 6 minutes, watch a short video for "Manual Reorder Process." This video and it's accompanying PDF can be found within "System and Application Management." You'll find similar materials for "Understanding Maximo 7.5 logging," and "Understanding Maximo Asset Management inventory reorder calculations."
We often receive inquiries about WebSphere – there is also an entire section dedicated to WebSphere products and topics in the Education Assistant. For instance, find information on WebSphere 7.0 installation for Maximo Asset Management 7.5, both in PDF and Flash format. If you are looking to better understand specific processes or usage areas in Maximo, the IBM Education Assistant is a very worthwhile resource that is a good place to start.
As a AAA accredited IBM Premier Business Partner, Interloc Solutions offers training, support and is one of the few partners that is authorized to provide Level I & II Support by IBM. Learn more by clicking the button below: