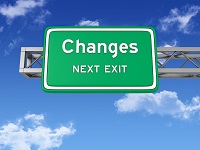 In response to customer and partner requests, IBM will be announcing sweeping Maximo portfolio pricing changes to how Maximo Enterprise Asset Management (including Industry Solutions) is currently priced. The intent of these changes is to provide you with greater flexibility when choosing which license types your company needs.
This post is meant to give you a heads up that change is coming. Stay tuned, as Interloc's Business Development Manager, Kim Beck, will be providing more details in an update to her Guide to Maximo Licenses at the end of the month. (If you want to know more about how Maximo licenses work in general, we invite you to download the Guide to Maximo Licenses (authored by Kim) now.)
One thing to note is that these changes apply only to users on Maximo 7.5. If you are already on Maximo 7.5, you might consider reexamining your existing licenses once these changes go into effect. If you are contemplating an upgrade, the new metrics will be available to you and now might be the perfect time to take action.
In general, the changes to licensing will revolve around the following specific areas.
New Maximo usage type
IBM has introduced the Express User type, which will effectively bring Maximo from a two tier license structure to a three tier license structure, as follows:
Authorized User License
Limited Use Authorized User License
Express User License
Express Users are those users that only need to run and view reports, require a read only view of records, or approve or update Work Orders.
The three tier license structure is now applicable to Maximo Asset Management, as well as to Maximo Industry Solutions.
Self Service Requestor, Desktop Requisitioners, and Incident Reporters
IBM has enabled you to provide access to an unlimited number of users who need to:
Enter service requests and view the status of their service requests.
View information on assets they own. Use the Desktop Requisitions application to create and view requisitions, as well as view templates and view drafts.
One example of self-service is that now a student on a university campus will be able to report a maintenance issue in Maximo without requiring a Self Service Requestor license.
Expansion of Maximo limited use licenses (including Industry Solutions!)
Yes, you read that correctly. IBM has opened up the availability of limited use licenses, so that:
Limited use licenses will now be available on all industry solutions. That means that unless you have the need, you will no longer be required to purchase an Authorized User license for an industry solution. This could be a real cost savings for your organization!
All limited use licenses will entitle the user to select any three modules. You are no longer limited in which modules you get to choose from, however, the restriction to three remains the same. Need to access more than three, trade-up to an Authorized User license.
These are exciting changes to the Maximo license portfolio; stay tuned for more details as IBM rolls out this new pricing model. What do you think of these changes? Do you think this is an improvement over the current licensing structure?
If you have questions regarding your specific Maximo license configuration, we invite you to call on us. As an IBM AAA technically accredited Premier Business Partner, Interloc would be glad to help you determine the license configuration best suited for your business.