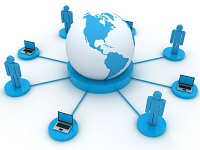 I recently had the opportunity to talk with Kim Beck, Interloc's Business Development Manager, to chat with her about Maximo licensing.
Kim talks with Interloc clients and potential clients on a daily basis. She provides ongoing business support to our client base and is responsible for much of the proposal writing that we do. Her resounding message to existing Maximo clients is - With all the changes in licensing and innovation in Maximo, if you don't know what sort of Maximo licenses you have and how you are currently using them… You need to!
Here are Kim's top 5 Maximo licensing questions that you should ask. To find out the answers and more, download Kim's e-guide to Maximo Licenses to find the answers and more.
Download Kim's guide to Maximo licenses for detailed answers to these five questions, and for a quick reference guide to useful Maximo license, support, documentation, and community resources.
Going to IBM Pulse 2012?
Sign up for a one on one session with Kim (or any of our technical or functional consultants); they'll be glad to answer any of your questions. Click here to find out about all our activity; and stop by Booth S214 to say hi!