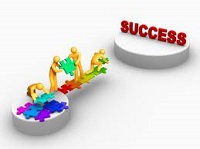 Every successful project needs a Champion. A person who will drive progress, defend resources, and provide innovative solutions. The Champion is that individual who provides the glue to hold the project together and the enthusiasm to keep it moving forward. They, in essence, champion the solution. Unfortunately, their positive impact is often recognized the most when they leave – many times rendering a fatal blow to the project or team left behind.
In a Maximo implementation or upgrade project, it is imperative that such a person exists. We will call that person the Maximo Champion. The Maximo Champion can exist at any level of your Maximo project -- they do not have to be at the managerial or executive level. Maximo champions are resources who continue to ensure quality data and quality use of Maximo and continually enforce best practices. These people are the go to people for Maximo within their organization, and continually look for improvements in Maximo and their organization; long after a system has gone live. These types of resources ensure that the often significant Enterprise Asset Management (EAM) investment is optimized for their company.
What are the traits of the Maximo Champion?
This is the person in the organization who takes the Maximo project personally before, during, and after the Maximo implementation. This resource continually helps the organization improve Maximo for a number of reasons:
Easier usage for end users
Giving reports or performance metrics to managers
Enforcing business processes
Does your company have a Maximo champion?
Download the paper now to learn why this person is so critical to a project's success.