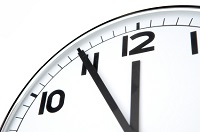 Are you in the process of implementing a CMMS/EAM system, such as IBM Maximo Enterprise Asset Management (EAM)? Maximo EAM is a flexible and powerful tool that you can use to manage not only your core assets, but also labor reporting and timekeeping. And like many flexible and powerful systems, it is important to implement Maximo properly. You not only need to consider the technical issues, but you also must address the functional, or business-related, topics that will arise in any new implementation
One of the most important business-related topics to consider is that of labor reporting and timekeeping. When it is done right, your business forecasting is accurate, optimizing return on investment. However, misrepresentations in reporting can lead to errors in total cost of asset ownership.
Most maintenance management systems (including Maximo) are designed to focus on core asset management as the driving force behind their design. This translates to a design focused strictly on the total cost of ownership and performance of an asset/equipment, from purchase to disposal.
However, when implementing you should consider these points:
Do not confuse accounting, finance, timekeeping and payroll goals with those of an asset management system. They are different, treat them as such.
Do not fall for the "40 labor hours for 40 wrench-time hours" trap when considering labor time vs. punch time to determine asset cost. Consider how punch time varies between "captive" and "geographically dispersed" equipment.
Keep in mind the end game is to optimize the return on your assets. This means being able to draw quantitative conclusions on the effectiveness of the work force, asset reliability, and total cost of ownership for assets. This means ALL work order data must begin, and remain, normalized. Normalize your data by establishing business processes and your Maximo configuration that allows for the collection of accurate, meaningful data that will, over time, provide an overview of work force efficiency, effectiveness, wrench hours, and more.
Maximo provides a flexible system allowing you to meet multiple goals through skilled configuration and thoughtful reporting strategies.
Want the details on setting up Maximo for accurate and consistent labor reporting and timekeeping?
Don't forget to subscribe to our blog as we continue to provide more functional and technical tips to ease your Maximo implementation.