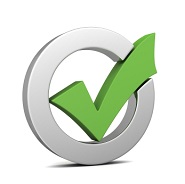 As the National Rail Operator for Intercity Passenger Service, Amtrak uses Maximo to manage its more than 21,000 miles of track, more than 300 trains and service more than 650,000 passengers.
One of Amtrak's most critical hubs is New York's Penn Station, which sits at the heart of the NorthEast Corridor. It is the nation's busiest in terms of passengers, needing to serve more than 600,000 per day – more than 8.4 million passengers arrived or departed the station in 2010.
Penn Station is entirely owned by Amtrak – which means Amtrak is directly responsible for its upkeep, managed by the incumbent Maximo system. The station is a very complex environment to maintain. It is primarily underground, and has a system of more than 110 turnouts (switches that move trains from track to track), as well as interlockings (collections of inter-connected turnouts), straight track, platforms and of course the tunnels that connect Manhattan to the rest of the NorthEast Corridor.
"Zero In Service Track Failure" Program and Maximo Mobility
Amtrak recently embarked on a "Zero In-Service Track Failures" program at Penn Station. Amtrak is determined to ensure that there are as few service outages or delays as possible due to asset failure. A key component of meeting the goal of as near to zero defects as possible is to ensure that problems can be reported as soon as they are identified, and then communicated to the necessary teams for their speedy, accurate and complete resolution.
Amtrak has a long history of Maximo Mobility. In fact, Amtrak has developed and deployed more than seven mobile applications and their field workers have become heavily reliant on mobile as the face of Maximo. As part of the "Zero In Service Track Failures" program, Amtrak turned to Interloc and Interloc's Mobile Informer for a production pilot. Broadly, the pilot application's scope was defined as:
A work management application providing a work order listing specific to the user, defined by their territory.
Enable users to create and respond to work orders by reporting a standardized problem/cause/remedy to each based on context with descriptions and work log entries of work done.
Show documents that are already associated with the asset in Maximo on the device and give the users the ability to take photos and attach them to work orders that they respond to.
Let the users work seamlessly whether the application is connected to Maximo or not.
Use a commonly available platform to make the application easy to use, easy to maintain by Amtrak once built and that is native to the devices that it is deployed on.
Operate seamlessly with Maximo, requiring no specific specialized skills for development outside of Maximo or those needed for common mobile application development.
Build and deploy the application in a production-ready state in a four week timeframe.
Why Mobile Informer?
The Mobile Informer solution was of primary interest to Amtrak for several reasons. The most important being:
Usability
It is extremely important that the Amtrak Engineering users find the solution easy to use. The Engineers working on the tracks will need to be able to respond to work orders that have been raised for an issue or create work orders for issues they find with minimal disruption to their actual function, which is of course to fix those issues. The principle of the Informer is to get away from 'canned' solutions; instead creating a solution that is specifically built around the required user's business process. Combined with deployment on a familiar platform, in this case Android for deployment on any Android smartphone or device, this makes the application very easy to use.
Seamless function
As the station is underground, there are places where there is no connectivity either through wifi or cell coverage. Amtrak needed an application that not only can work seamlessly whether connected to the Maximo system or not, but which would require no input from the user to synchronize data when a connection does exist. Informer is built with this principle in mind.
Speed of delivery
Once Amtrak decided to proceed with this initiative, a solution needed to be delivered quickly and Interloc met that need. The application's requirements were defined and it was built and deployed ready for production testing within a four-week duration. Amtrak IT needs a model for rapid mobile solution development and deployment going forward to further satisfy all internal Amtrak customer demand, and Informer has fulfilled that need.
Next Steps for Maximo Mobility
The Mobile Informer application has already been released to the production Maximo system at Amtrak. The application will be deployed to the Engineering user base and proven over the summer. Concurrently, a review will be conducted to see how Mobile Informer can be enhanced to satisfy further requirements. Further rollout plans will be defined to other locations through the NorthEast Corridor. Amtrak's need for user-friendly mobile solutions is a high priority for the organization and Interloc's Informer solution will allow them to meet their needs.
Learn about more successes with Mobile Informer; download the Georgia Transmission Corporation case study below:
Subscribe to our blog for updates to Amtrak's mobility journey, mobility for Maximo and Maximo hints and tips.